BEPC December 2017 Newsletter -Updated 4/12/17
Christmas rally-Sunday 10th December. Fun Gymkhana and Presentations.
Set up jumps and games at 9:30 am
Gear check 9:50 am
Start at 10:00 am

Gymkhana- Riders will be instructed in how to participate in these events, tips on show craft etc so they can compete at open events with confidence. We have lots of ribbons to be won.
​
We will have 4 rings and the groups move around (30 mins at each) including.
1. Freshmans showing jumping . Judge Stacey Briggs, Steward Sharon Edwards
2. Novelties. Barrel race, Western Bending and Key hole. Judge Alisha McCumber, Steward Katrina Blachford
3. Showing. Rider class, Pony club mount, Handler- Judge Anne Levistan, Steward Ebony Cox
4. Fun ring. Best tail, Best trick, shiniest horse/pony, parent/adult supporter led by rider (helmet and boots required) Judge Alison Hilet, Steward Katrina Mottram

Followed by Fancy Dress and Club photo. Riders will be given 15 minutes break to get their Fancy Dress costume on.
Also special award for the best dressed parent/adult supporter.

We will then break for lunch about 1pm
With presentations about 2pm.

Lunch- Please bring a plate to share.
Pooh Pick up- Everyone
Open and Close
Cleaning- Nicole
DC-Penny
Gear check-Leah and Jodie Irwin
First Aid- Pen and Al

RSVP on facebook for groups and catering or to Penny 0408 821 249


---
What has been happening around the club
We had a very successful camp over our 2 day rally in May. Instruction Anne Leviston, Edwina Hare, Nicki Chalmers and Rebecca Todd.
For our June rally we headed to Melbourne 3 Day Event. This is a fantastic photo capturing the moment by Anne Levistan. We all enjoyed watching local rider Lincoln Spiers and we may also one day appear on a TV documentary on the 3DE.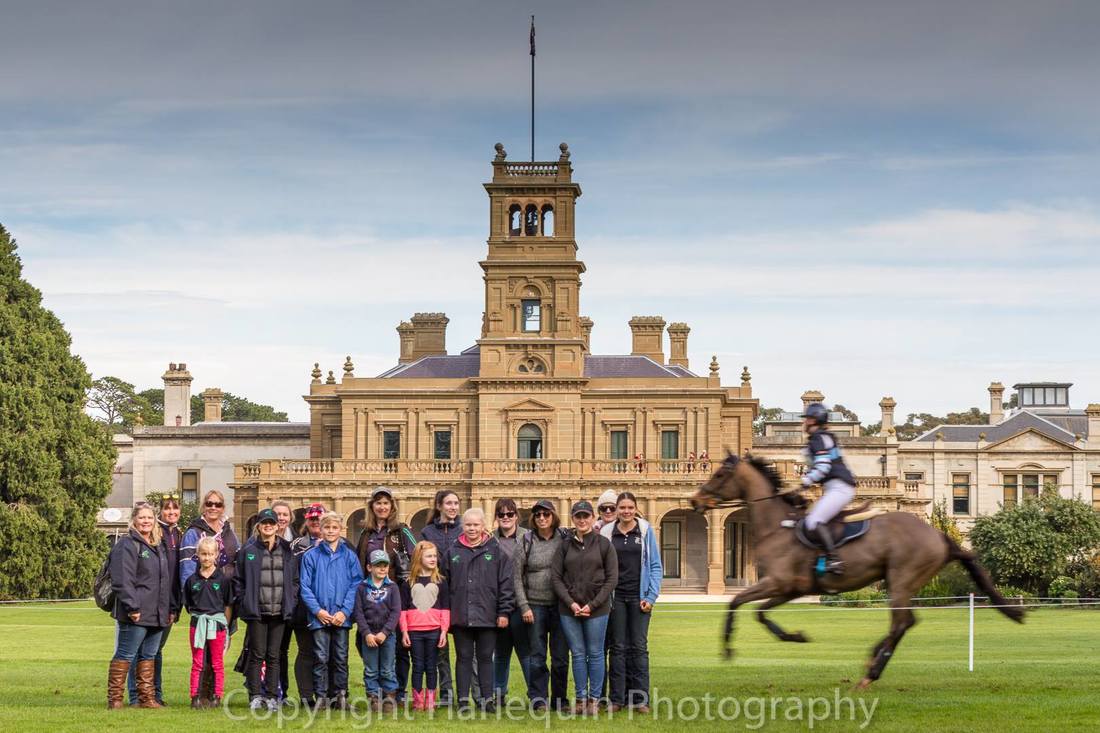 What a great action shot
---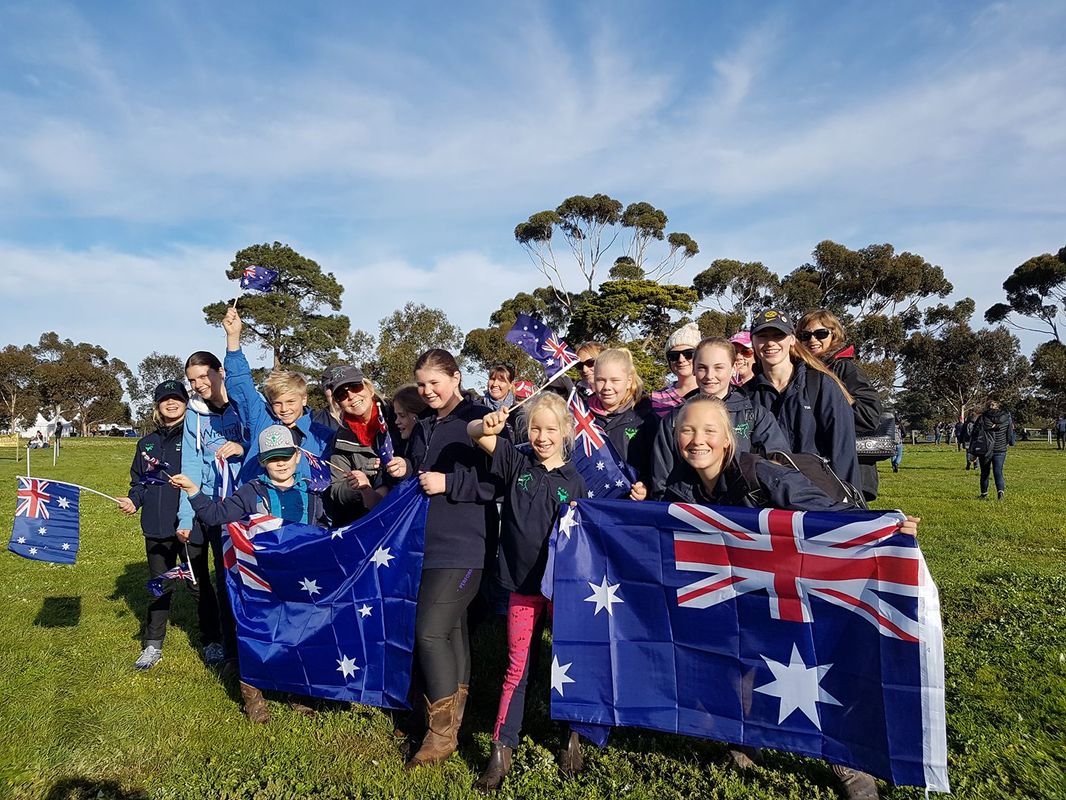 At our August rally we had some new members join us. Instruction was games, jumping, team of four and certificate work.
Congratulations to Nikita, Oskar and Maya passing their D certificates.
The final touches were also put on the round yard. We used the money we raised from working for the gun club to purchase the yards. Thanks to the Blachford family for installation and Jodie Irwin for organising the sand
First aid

Want to complete your first aid the club is happy to support you financially to do this. We need a qualified first aider at every rally. Great life skill to have. Talk to Alison or Leah if you are interested.
---
Roster
The roster seems to be working well. Thanks to all that are pitching in. It is really important that all members RSVP so whoever is on catering knows how many people there are for lunch and the DC can plan the groups.
Fundraising
Thanks to Anne Levistan photography for continuing to support our club with her photography
Rallies and local events coming up TBC
BEPC Rallies & Events
Sunday 10th December rally and presentations
February 10th Twilight rally
February 18th- Trail ride from Hilets
March 3rd or 4th C testing-Cohuna
March 11th rally
April 8th rally- Stacey Briggs
May 13th rally
June 10th rally
June 17th- Horse Trails at Barmah
July 8th rally
August 12th rally
September 9th rally
October 14th SJ and Dressage qualifier at BEPC
November 11th rally
December 9th rally


Events near us

For sale- please note we now have a mouse proof box in the store room for for sale items. please put them in a plastic bag with an envelope stating your name, phone number and the price for each item so if anyone is after anything we can sell the item and get the money to you.
for sale:
1 PC jumper size 7 $20, pair of cream windsor size 6 jods $20. perfect condition contact Kim Higgins

Out and about- please email results and photos to Penny

Club members at Interschools in July. Sarah, Georgia, Ava and Charlie